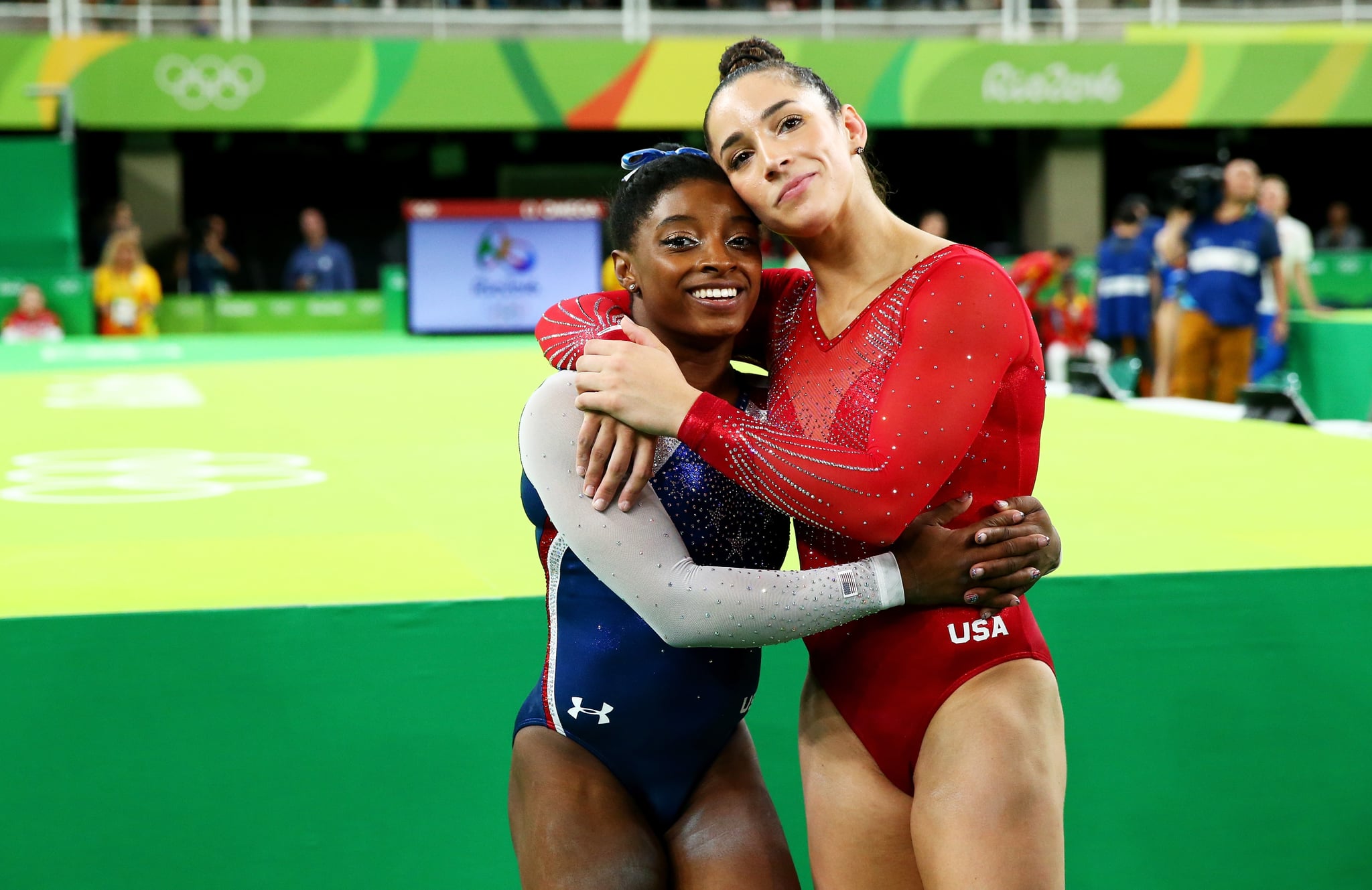 Image Source: Getty / Alex Livesey
Aly Raisman is "completely devastated" for her former teammate Simone Biles, who withdrew from the team final at the 2021 Summer Olympics in Tokyo. On July 27, Biles did not complete the vault she had planned on doing, and her subsequent exit from the team competition came as a complete shock to viewers of the international sporting event. The gymnast later said she had not sustained a physical injury, but was "not there" mentally.
"I feel sick to my stomach. It's horrible. I know that all of these athletes dream of this moment for their whole entire lives, and so I'm just completely devastated," Raisman told the Today show in an interview shortly after news broke. "I am obviously so worried and just hoping that Simone is OK." Raisman and Biles competed together in the 2016 Rio de Janeiro Olympics, where they made up the famous Final Five along with Gabby Douglas, Laurie Hernandez, and Madison Kocian.
"Sometimes people forget Simone is human."
At the time of the interview, Raisman didn't have any inside insight into why Biles withdrew, but she speculated that Biles got disoriented or "lost in the air," which she said is very common when executing advanced skills. Raisman also cited the immense pressure Biles is under as a contributing factor. "I am also thinking of the mental impact that this has to have on Simone," she said. "Sometimes people forget Simone is human. She has pains like all of us. She has stress like all of us. Simone has more pressure than any other gymnast I've ever seen in my lifetime."
Raisman retired from the sport last year, but she has remained an outspoken critic of USA Gymnastics, especially since coming forward about the sexual abuse she and many teammates, including Biles, faced from former team doctor and convicted sex offender Larry Nassar. In a recent interview with The New Yorker, Raisman said she had no confidence in USAG's ability to protect the physical and mental health of its athletes. "None," she added.
Raisman also spoke to her own mental state during the height of her career. "When I was competing, I was so tired. I was so stressed. We didn't understand much about mental health. I didn't have tools to cope with my own anxiety or things that I was dealing with personally," she told The New Yorker. "There's definitely a better way. We're not saying that we don't want to work hard. We love working hard. We recognize the passion and the dedication it takes. But there's a better way."
At press time, it's not known if Biles will compete in the remaining all-around and event finals. "Coming here to the Olympics and being the head star isn't an easy feat," Biles told Hoda Kotb of Today. "We're just trying to take it one day at a time and we'll see."