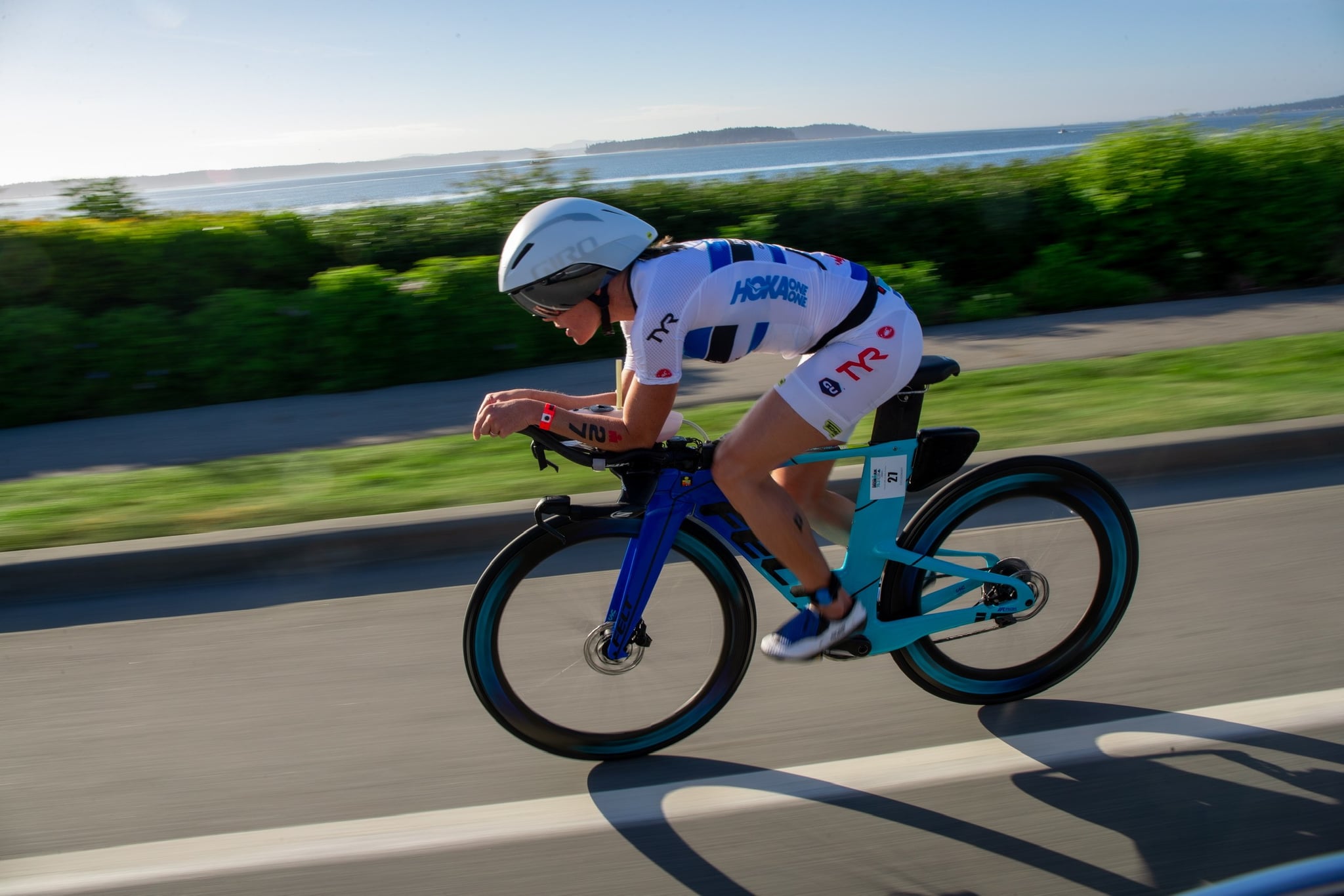 World champion Australian triathlete Mirinda Carfrae, aka Rinny, is on pretty close terms with extreme bodily pain. She's won the Ironman World Championships three times, (which, as a reminder, consists of a 2.4-mile swim, an 112-mile bike ride, and a full marathon). Just reading about this treadmill workout she does almost brought me to tears. Sub-7 minute miles? For 60 minutes straight?! This is an athlete who does not mess around (I mean, she calls her at-home gym in Boulder, CO, "the pain cave").
And if you needed any more proof, just take a look at her 90-minute "short" cycling workout. "This session has a little bit of everything," she told POPSUGAR. Short, fast sections help to improve your VO2 Max, while resistance repeats are great for specific strength training. She trains at pretty mind-boggling intensities on a high-tech Technogym Mycycling Indoor Cycle Trainer (because, again, Ironman champion). But the great thing about her workout is that, structure-wise, it's doable for anyone at any level who wants a little combo cardio-and-strength training. Hop on your stationary bike, and give it a whirl (with some modifications).
Mirinda Carfrae's Cycling Workout
Warmup: 15 minutes at an easy pace
30 seconds at max pace, 2:30 rest. Repeat five times.
3 minutes at a solid, sustainable pace, one minute rest. Repeat five times.
5 minutes at a hard resistance, 1 minute rest. Repeat three to four times.
Warm-down: 10-15 minutes at an easy pace, as needed; Rinny sometimes switches to a treadmill to cool down.
Again, this is a long and challenging cardio workout, so we recommend you shave down a few sets and start at a lower intensity. Try two to three sets of the max and solid pace intervals, for example, instead of five. And if it's your first time, don't push the speed too hard. Slowly ramp up to find your true max pace. Going out too fast definitely will not feel good and may lead to injury.
And after it's all over, don't forget to rehydrate and stretch out. Here's a full-body stretching routine and some hip-specific yoga poses that we predict your body will appreciate.
Image Source: Talbot Cox