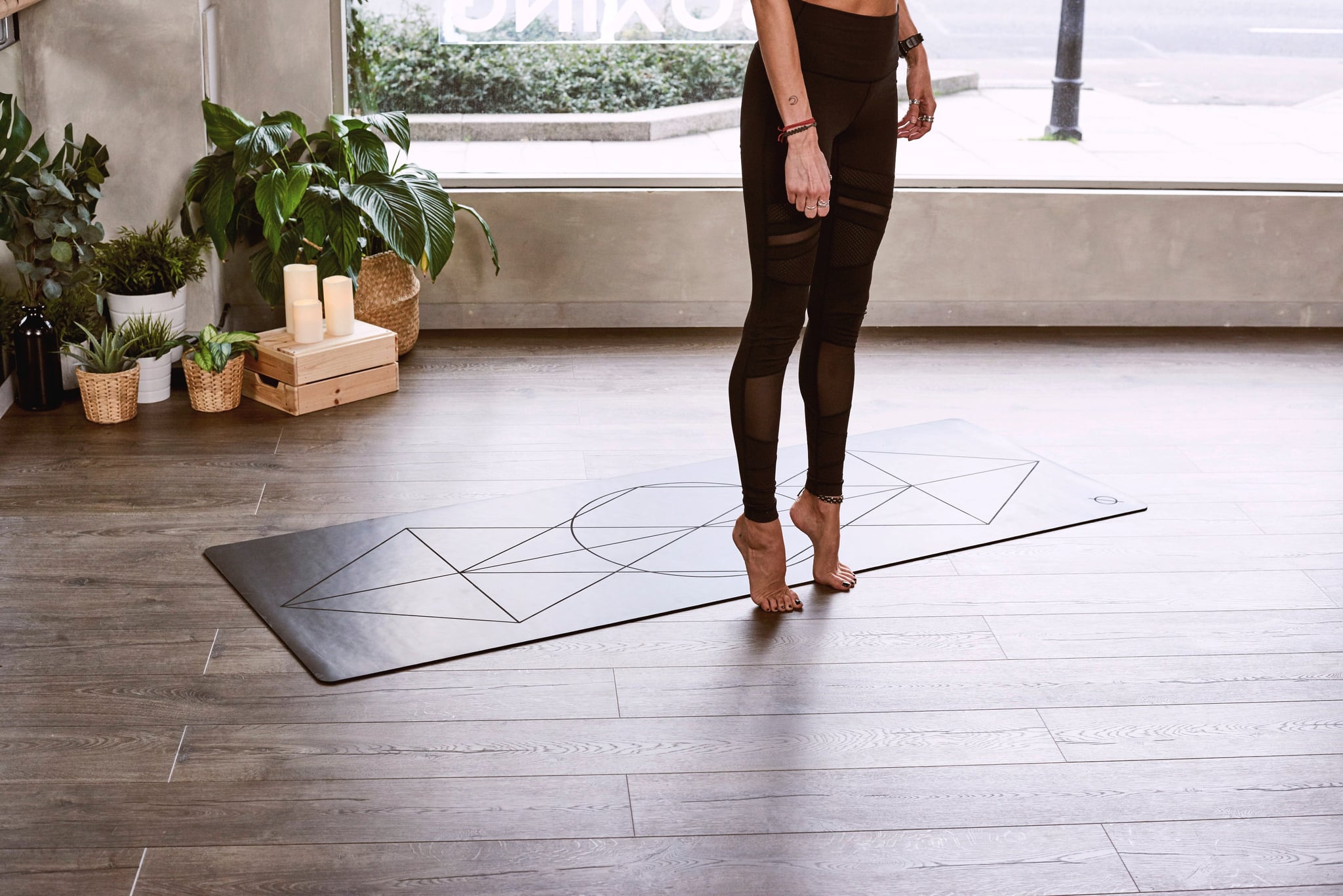 There's more to yoga than running through the poses and getting a good stretch. At CorePower Yoga, you'll take your yoga practice up a notch with a high-intensity workout, often held in a heated room. You'll practice with highly trained and skilled instructors and leave the studio feeling refreshed and rejuvenated. Excited to give it a shot? Here's what you need to know before signing up for your first class, including the price.
What Is CorePower Yoga?
There are four different classes you can take at CorePower Yoga, ranging in skill level and room temperature. You start with CorePower Yoga 1 and move into CorePower Yoga 2. There's also Hot Power Fusion, which is heated though beginner friendly, and Yoga Sculpt. The very popular yoga studio leans on power yoga, Ashtanga yoga, Vinyasa yoga, and Bikram yoga in all its classes.
What Is a Typical CorePower Yoga Class Like?
It depends on the class, but assuming you begin your practice with CorePower Yoga 1, here's what you can expect. First, the room is not heated for this class, but it may feel a bit steamy, depending on which class was held there before yours. This starter class will give you the fundamentals of Vinyasa, all set to inspiring jams. You'll get a full-body workout that will prepare you to eventually move up to the higher levels of the CorePower Yoga classes.
As you move up through the class levels, the room gets warmer and more humid so you can really loosen those muscles. The poses will also get more challenging, so make sure you're only taking these tougher classes once you feel ready.
How Much Do CorePower Yoga Classes Cost?
CorePower Yoga studios can be found all over the country, and the prices vary widely. No matter where you are, you can take your first week for free when you sign up on the website. In New York City, one class costs $33, while 10 will run you $299. In Los Angeles, one class is about $28 and 10 would be $245. While single classes in Chicago and Denver aren't far behind LA, the larger purchases are more affordable, with 10 classes costing $239 and $215, respectively. You can also get a Black Tag membership, which gives you unlimited access to classes. You can find the studio nearest you, as well as location-specific prices, on the CorePower Yoga website.
What Else Do I Need to Know?
If you don't feel quite ready — or maybe don't have the time — to go to a CorePower Yoga studio, you can try CorePower Yoga on Demand from the comfort of your home. The first week is free, then you have the option to subscribe after if you're into it. You can even access classes from the app so you can do them on the fly if you like.