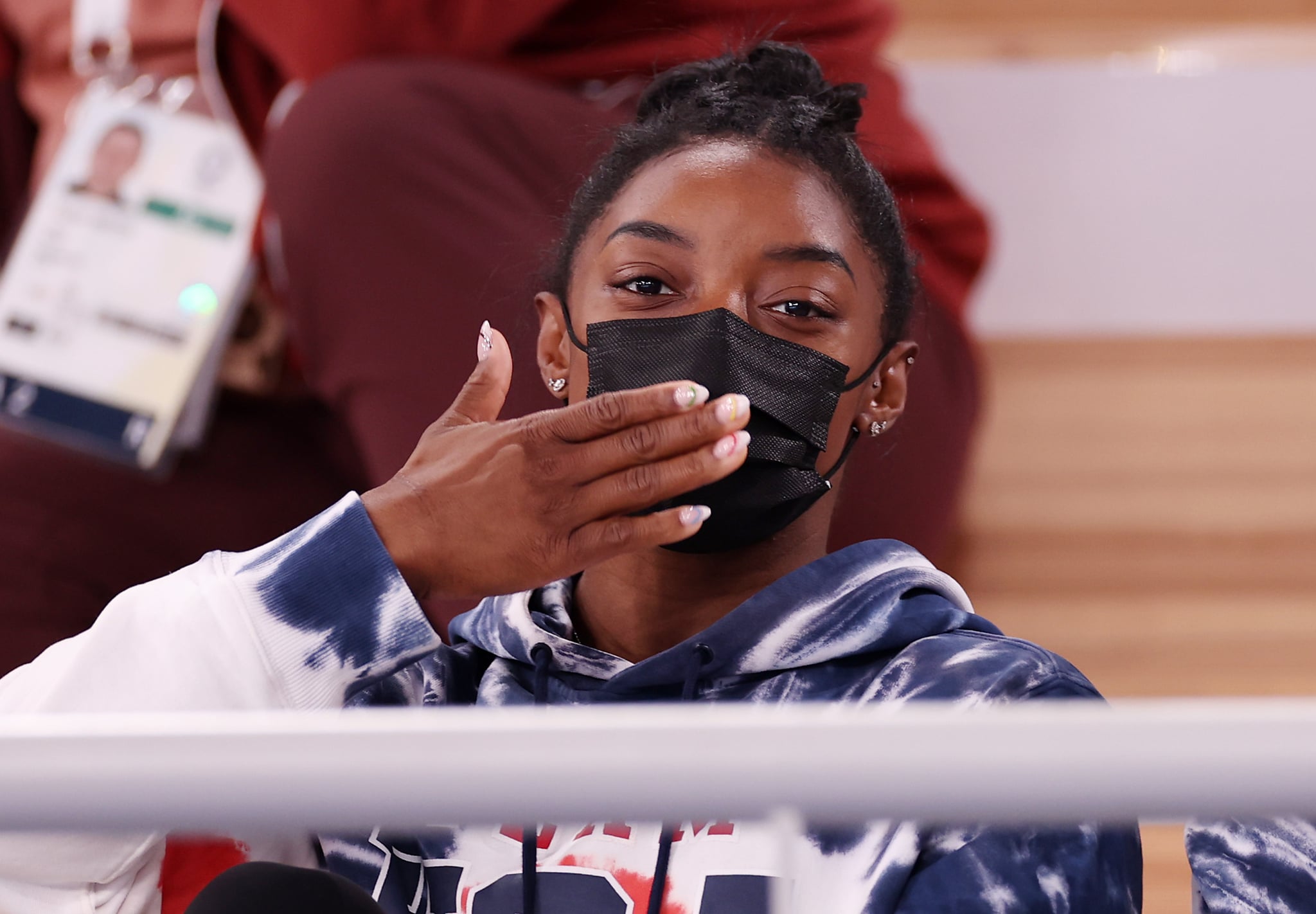 Four-time Olympic gold medalist Simone Biles withdrew from the July 27 artistic gymnastics team final and the July 29 all-around final at the Tokyo Olympics due to her mental health. Following her decision and backlash from a select few individuals (who could not even dream of doing a simple cartwheel, by the way), in solidarity, fans, fellow athletes, and celebrities offered words of support for the gymnast.
"The outpouring love & support I've received has made me realize I'm more than my accomplishments and gymnastics which I never truly believed before," Biles wrote on Twitter in response to the support.
In a time when athletes are told to compete at all costs, Biles's decision to withdraw — which came not long after tennis champion Naomi Osaka pulled out of interviews at the French Open due to her mental health and was fined $15,000 — proves that prioritizing mental health, particularly in a sport as dangerous as gymnastics, is never a sign of weakness. It's a sign of strength.
The love, support, and admiration people have for Biles will always override the ignorance of those who feel it's their right to disagree with such a personal decision.
the outpouring love & support I've received has made me realize I'm more than my accomplishments and gymnastics which I never truly believed before. 🤍

— Simone Biles (@Simone_Biles) July 29, 2021